Credit Implications of Moving Bank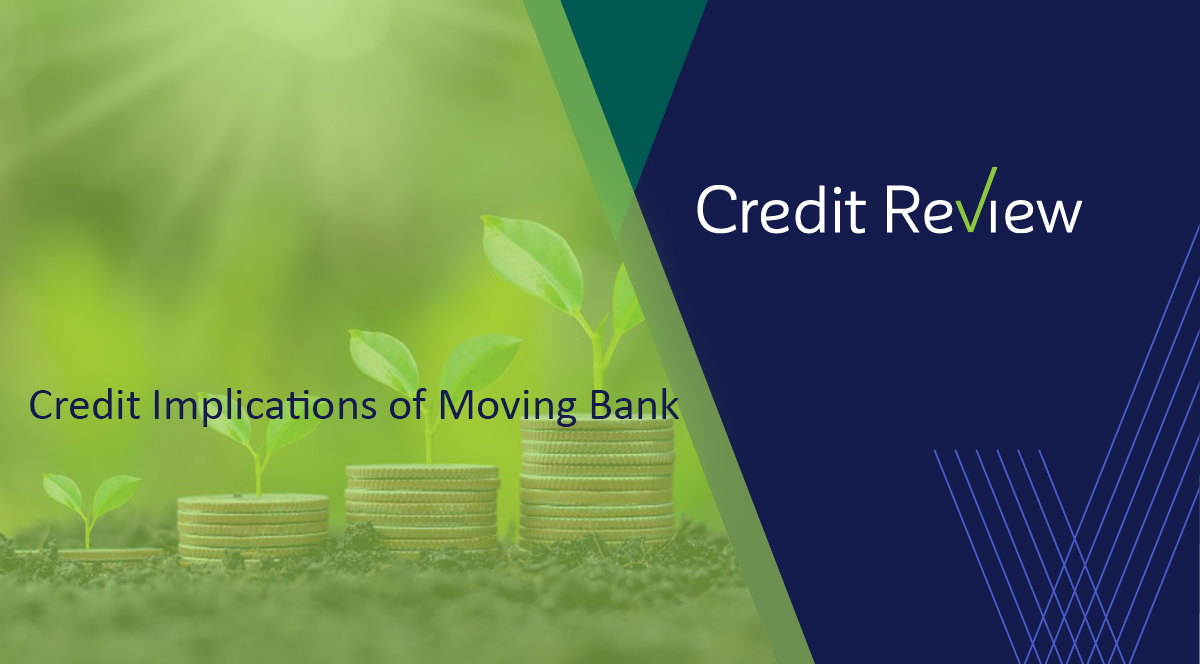 At this point almost everyone is aware of the exit of Ulster Bank and KBC from the Irish market. But are businesses aware of the implications? asks Catherine Collins, Head of Credit Review.
Many Irish businesses may not realise that all of their credit facilities won't automatically transfer to their new banking provider. While most Term Loans will transfer, Overdrafts attached to Current Accounts will not auto transfer and businesses/sole traders will need to make a fresh application for a new overdraft facility.
SME's will need to allow time for the bank to assess their application for a credit facility, and will need to provide supporting documentation such as
Business ownership
Business borrowings/savings
Turnover/Profitability/Drawings/Depreciation/Tax
Statement of Assets/Liabilities
Personal Financial Details for Business Owners
Business financial requirements and repayability details
Additional items that may be requested include: Audited Accounts/Projections/Business Plan/Aged Debtors/Creditors listing
Furthermore, businesses need to be aware of the delays that can occur for New to Bank customers in securing credit including:
Know Your Customer and Anti Money Laundering requirements that are designed to protect financial institutions against fraud, corruption, money laundering and terrorist financing. These requirements involve several steps for new customers so that banks may establish customer identity; understand the nature of customers' activities and qualify that the source of funds is legitimate.
Credit history: In Ireland, all lenders considering a loan of over €2,000 are obliged to check the Central Credit Register (CCR), a national database of information on consumer and business loans. This will give the lender a good idea of the borrower's repayment history and assess their ability to repay any future debts. Lenders (including retailers) must provide monthly updates to the CCR on credit/loans of €500 or more.
Auto decisioning rules are applied by the banks on most small SME credit applications and any blemish on your CCR record can lead to an automatic refusal of your application for credit. It is strongly recommended that you check your credit history before applying for bank credit. Your credit report (personal and business) can be requested from the CCR free of charge – the website provides guidance on how to do so, and what to do if there are errors on your report.
Restructured loans may be considered by your bank to be Non Performing Loans or Exposures (NPL's or NPE's). Banks must reduce their overall NPE/NPL level in the coming year, so will not want to add any challenged credit to their existing book. Credit Review recommends that you seek confirmation from your bank that any Restructured facilities are not listed as NPE's.
Credit Review is here to ensure viable businesses can access credit. If you have queries in relation to your business credit, contact Credit Review in good time to ensure that you are fully informed on the credit management issues relevant to your situation.
If you require further information about Credit Review, contact us by email at info@creditreview.ie, by telephone on 0818 211 789, our website is creditreview.ie or follow us on our social media channels, LinkedIn and Twitter.