Credit Review – Assistance for SME's and Farms seeking Bank Credit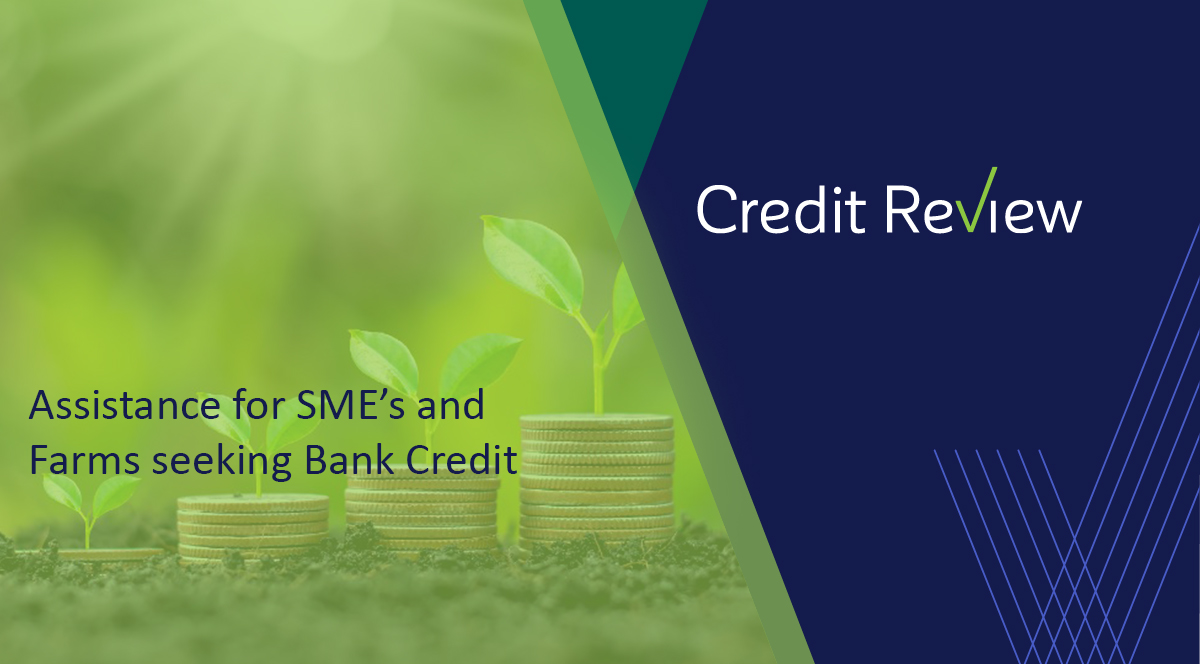 Credit Review has a clear mission: to assist viable SME's and farms to get access to bank finance – and we have been successfully doing so for over a decade now, with 8 out of 10 businesses we support getting credit from their bank.
We provide an independent appeals process, reviewing credit and loan refusals by the banks and helping businesses that have been refused loans, had credit facilities reduced or need to change the structure or term of their loans.
Expert Reviewers
When an SME or farm applies to Credit Review, an experienced lending specialist (the reviewer) is assigned to work with the applicant. The Credit Review team is made up of a panel of expert professionals across Ireland, with frontline SME and farming finance experience. They know about business, and also understand the banking sector and how it works. Here's what some of our service users say:
"From beginning to end the process was efficient, open and fast. The feedback was commercial and supportive with the offer of some really solid insights to our business. It is the first time an external adviser actually took the time to understand our business and really saw what we had achieved and what was possible. I was not expecting this nor was I expecting the momentum it gave us to move forward. We learnt so much."
Beverage Manufacturer, Meath
"The review included an interview and a deep dive into our proposal. This was undertaken by a professional who was experienced in our sector and knew the industry. The Review came back in our favour and the bank agreed to funding. We would highly recommend using Credit Review"
Hospitality Business, Tipperary
"The reviewer assigned by Credit Review to handle our appeal was a total professional and within a short time frame he had the banks decision overturned. To say we are delighted is putting it mildly!"
Sports and Leisure Business, Dublin
"I just wanted to say thank you for your recent help with our loan application with Bank. We were finally able to draw down our loan which has put our business back on a solid footing. This would not have been possible without the help of Credit Review. Without this finance our business would have struggled to survive but now we are confident in our ability to continue to grow and retain our employees."
Agribusiness, Kildare
Simple Process
Borrowers who have used the service report that the service is easy to use, and that the reviewers are approachable and take a genuine interest in doing their best to help the business achieve its objectives. Where we cannot support a credit application, we will try to signpost SMEs towards other supports that can help them to grow and develop their businesses.
"I found the process easy to follow. I submitted the application. I phoned Credit Review a couple of times thereafter to see at what stage the application was at. They were very friendly and advised me clearly of the timelines / process before a decision would be made. The individual dealing with my case phoned and emailed me a couple of times for a little further clarity on certain areas but other than that there were no further laborious requests from them on the information I had sent in. We were delighted when the Bank, after discussions with Credit Review, offered us an overdraft facility. I would highly recommend Credit Review's services to any small or medium sized business who feels they are in a strong position as a company but requires some financial assistance to help them achieve its potential. We would have been in a very vulnerable position without their help'" Manufacturing Business, Munster
"Overall working with Credit Review has proven to be a very efficient and beneficial process for us. We were able gain access to experience which helped us to reframe our requirements and work with our bank to find a solution which worked for all parties."
Equipment Manufacturer, Shannon
In addition to the Appeals Process, Credit Review also operates a helpline service, providing useful information and assistance over the phone to SMEs and farmers.
Contact CreditReview.ie and talk to one of our professional reviewers so that you are fully informed on the credit management issues relevant to your business.
Phone 0818 211 789, or email info@creditreview.ie